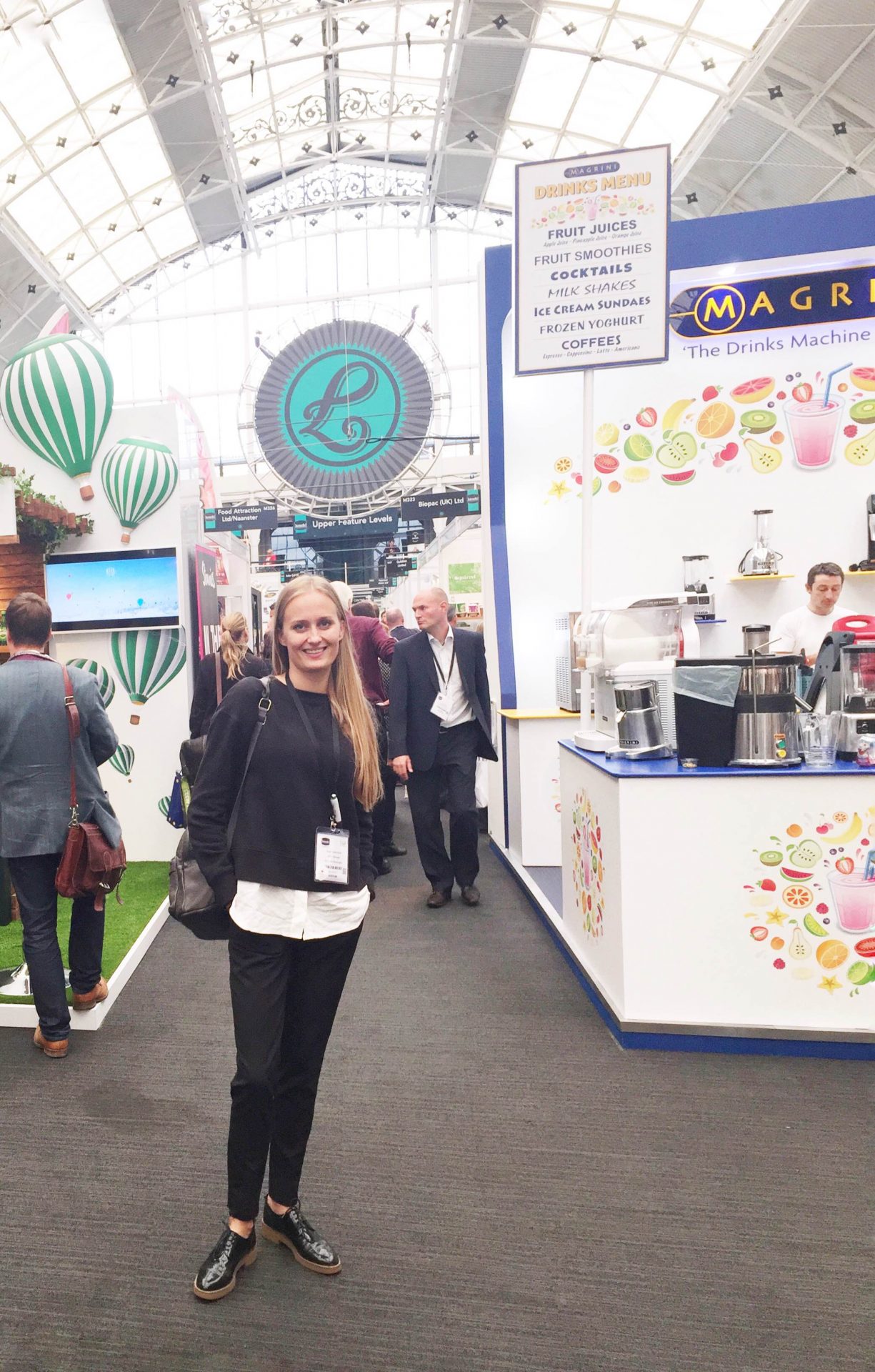 On September 21 and 22, 2016, a Lunch Exhibition was held in London at the Business Design Centre. This was a very interesting and dynamic show for everyone in the FMCG sector. The head of the NPD Department at MyDrink Beverages, Ieva Jureviciene, shared her insights as she visited the exhibition.
One of the biggest trends in this show was natural and healthy clean-label products. This trend has been growing for the past 10 years. Another significant factor noticed was the use of coconut as a main ingredient. This trend is not an innovation; however, it's been noticed that, over the years, it's had its ups and downs, and currently we are looking at a peak for this trend.
T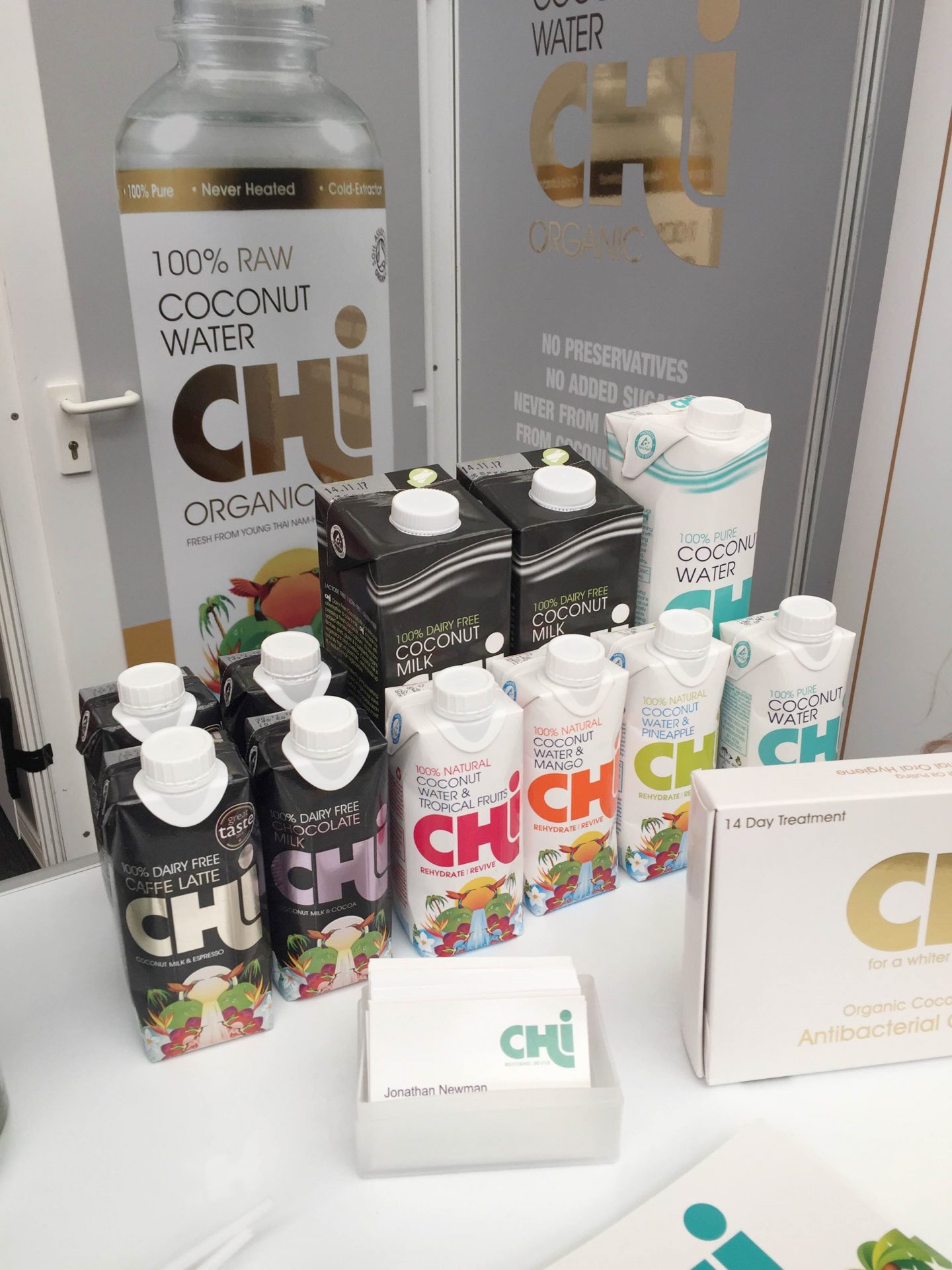 he majority of coconut water or coconut milk products were packed in Tetra Packs or plastic bottles. Several brands were packaged in unique-looking glass bottles that provided a very luxurious appearance. Products packed in plastic packaging are mostly HPP processed and are promoted as super natural and not heat-treated or frozen, in order to maintain their best properties. Varieties of the raw materials themselves depend on the growing locations—Thailand or the Philippines. Some of the coconut water products are enriched with matcha or watermelon flavours.
One more tree-based trend is birch water. This is an interesting concept for a tree-sourced water, but we see a smaller interest in it this year. The reasons might be that the product is slightly more expensive than coconut water, and the raw material is too seasonal across the globe. Nevertheless, we hope that birch sap might still become a strong beverage category.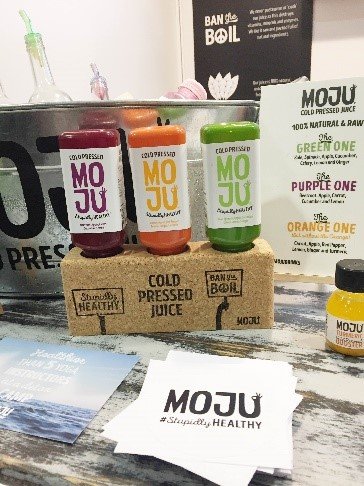 Another trend we noticed is juices that are freshly squeezed rather than from concentrates. Juices not from concentrates are usually packed in various types of packaging; starting with a very good tasting example, the Cawston Press brand is packed in aluminum cans with a nice HPP-type wide-neck bottle with freshly squeezed ColdPress* Pumpkin Power Juice. These types of healthy and fresh beverage solutions have been noticed increasingly over the past few years. Currently, consumers are becoming more and more health conscious and do not pay as much attention to shelf life.
Liquid snacks are another topic that should be mentioned. Liquid yogurt, milk, or non-dairy-milk beverages with oat flakes are bringing a new type of healthy snack to the market that can be consumed on the go. These are great for kids to have as snacks at school or as a quick lunch or meal when consumers don't have time to prepare a meal.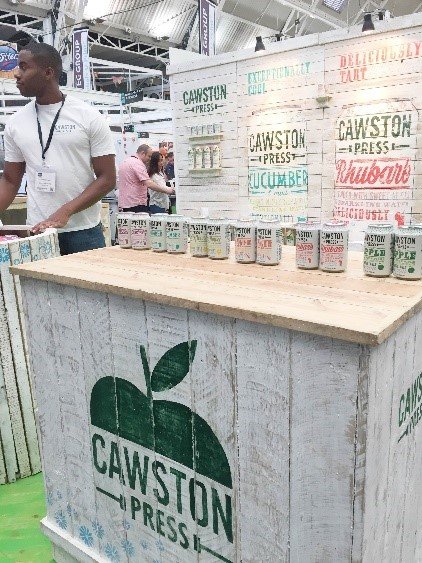 And last but not least, an interesting new type of drink is water-based kefir—a naturally fermented drink with live cultures that replaces the good bacteria in our bodies that stress, medications, and our frantic lifestyles are killing. A refreshing, easy to drink, and very innovative product to mention in this category is Panacea Drinks.
The Lunch Exhibition is definitely worth visiting, not only to check out what is new in the FMCG market but also to become inspired by young and enthusiastic entrepreneurs.