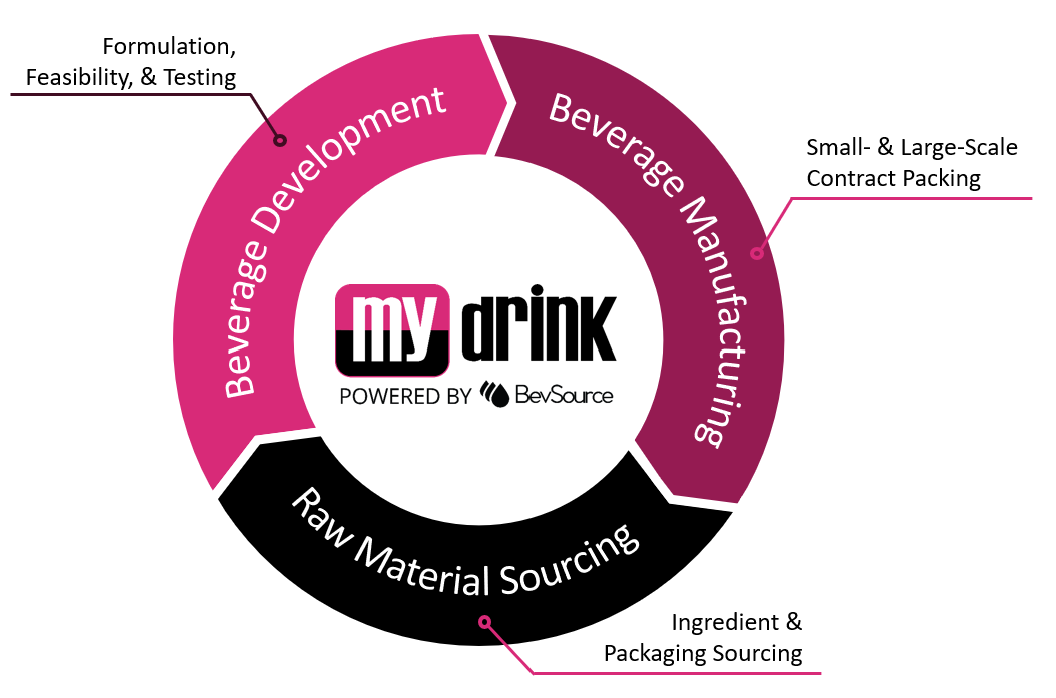 MyDrink Beverages is a division BevSource, a leading provider of beverage development, product manufacturing, and raw material sourcing solutions to beverage entrepreneurs.
Our goal is to help you make the most of every step of commercializing your beverage idea by adding the insights, guidance, and connections where and when you need it most. Our level of expertise and knowledge from years of experience and vast industry network allows you to enter the beverage market faster and more effectively.
We are dedicated to exceeding client expectations by offering outstanding customer service, flexibility, and value — thus optimizing the development process and improving efficiency during the early stages of your beverage journey.
MyDrink Beverages began helping European beverage brands emerge and grow in 2008. The company's dedication to advancing the industry through consulting and development services earned MyDrink a reputation as a leader that would play a significant role in the future of beverages.
BevSource, a leading beverage catalyst in the US, acquired MyDrink in 2018. Together, the companies bring deep knowledge and a wealth of world-wide connections to propel beverages from concept to reality. MyDrink Beverages – Powered by BevSource, helps beverage innovators develop profitable ideas that are backed by the creativity and insights of global industry experts.
Industry recognition in press
Ready to discuss YOUR project?
And Get In Touch with a Beverage Expert