Composition Concept Development
Here, we take the basic idea for your drink and develop it into a full, market-ready concept. During this process, we:
Identify your key needs and requirements for the beverage.
Project figures for pricing targets, production quantities, and terms (we do this in consultations with our experts in production management and beverage development).
Develop a range of potential concepts for your drink based on brainstorming sessions with our experts.
Work together with you to identify and develop the best concept for your drink.
Recipe Development
Once the concept has been confirmed, our team of beverage scientists at our in-house laboratory get to work on developing the recipe and producing a prototype for your drink. During this process, we:
Perform a price analysis, source ingredients, identify cost reduction opportunities, and carry out product analysis.
Develop an initial prototype, perform laboratory stability testing, reformulate as necessary, optimize the formula, and deliver samples for testing and review.
Produce a final, realistic product offer with an end price of product ingredients and compound cost.
Ready to discuss YOUR project?
And Get A Free Quote in 24 Hours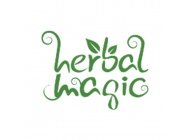 Check out some case studies
Start your beverage company today
And Get A Free Quote in 24 Hours