Protein Drink Formulation and Development
Our body needs protein in order to keep it strong and healthy. Teenagers, people who are recovering from injuries, athletes who are aggravating their usual workout program or people who are starting to work out need more protein than usual. That's why protein drinks are a great solution for them.
The most popular proteins are soy and whey protein. Of course, there are a lot of other protein sources. For example, egg protein is a high-quality lactose-free protein source. Protein can come in various forms, such as bars, powder and liquid. The third one is easiest to use because it is already prepared and can be used during a workout.
Protein drink development is a tough process, but our team of experts has developed many protein drink recipes for our clients. Contact us to develop your unique, great-tasting protein drink.
Speak to a Protein Beverage Expert Today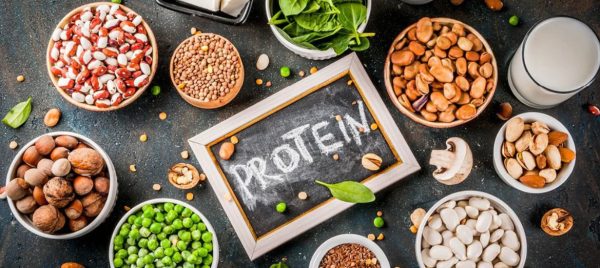 Partner With One of MyDrink Protein Drink Manufacturers To Solve Common Manufacturing Problems
At MyDrink, we strive to make the manufacturing process as straightforward as possible. When you partner with us, we provide practical solutions to many common development and manufacturing issues, such as:
Limited resources: If your sales outpace production and operational capabilities, MyDrink can help you scale your business. Our team can also aid in entering new beverage categories.
Barriers to entry: Working with MyDrink lowers the barriers to entering manufacturing and production by offering access to an extensive network of protein beverage manufacturers, vendors, suppliers and co-packers.
Speed to market: We move beverage ideas forward by leveraging our expertise in manufacturing and our vast network of co-packer partnerships.
Risk mitigation: As one of the top protein drink companies, we have the industry experience and insights to guide your beverage brand throughout the entire launch process and aid in avoiding costly mistakes.
How MyDrink Can Benefit Your Protein Drink Production Process
With protein drinks growing in popularity, you need a reliable manufacturing partner that can ensure your beverage can adapt to market changes with ease. Some benefits of forming a partnership with MyDrink include the following:
Resourcefulness: When working with MyDrink, you rarely hear the word no. We pride ourselves on being creative problem-solvers and are relentless in finding new and innovative ways to bring your product vision to life.
Industry insight: Our team brings years of industry insight and expertise to strategize, problem-solve and plan for the success of your beverage. From formulation to procurement, our specialists will guide beverage brands through commercialization and avoid costly mistakes that cost time and money
Relationships: MyDrink can help you navigate supply chain issues by providing purchasing efficiencies and offering a reliable ingredient supply. We will find a beverage production partner to make your beverage to your specifications and ensure it can scale as your business grows.
Expertise and experience: Beverages are our primary focus. When it comes to helping clients make their beverage dreams come true, we are happy to use our years of industry experience and partnerships with protein shake manufacturers to provide the guidance you need to make your beverage dreams a reality.
One-stop shop: MyDrink has the operational expertise to make your product shelf-ready. We help brands at all stages, and our beverage compliance experts are always one phone call away.
Get In Touch With a Protein Beverage Specialist Now
Make Your Protein Drink Dreams a Reality With MyDrink
Whether you are an established company or a startup, MyDrink has the resources to ensure your beverage is a success. We offer a full range of services, from initial concepts to our partnerships with top protein manufacturers to ensure we successfully deliver your product vision. If you're ready to get started, we encourage you to contact a member of our team today.
Our Services:
Ready to discuss YOUR project?
And Get A Free Quote in 24 Hours
Check out some case studies
Start your beverage company today
And Get A Free Quote in 24 Hours