Alcohol Beverages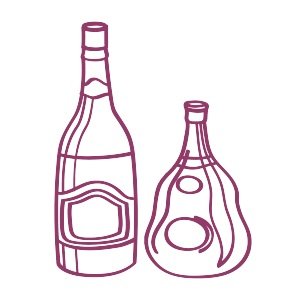 Alcohol beverages are essential part of many cultures. There are many different alcohol beverages types and many parts of the world has its own cultural beverage. This type of beverage can be divided into two groups: fermented and distilled.
Fermented alcoholic beverages are such types of alcoholic drinks like beer, wines, cider and mead. Usually, fermented alcoholic drinks has lower alcohol volume than distilled alcohol. Ethanol is the main ingredient in distilled alcohol. Vodka, rum, tequila and many other beverage types can be distinguished as distilled alcohol.
Without specific know-how and experience it might be very difficult to start the development of your private label alcohol beverage. MyDrink has been working with different types of alcohol beverage development projects. We have necessary experience and knowledge to support you all the way.
Ready to discuss YOUR project?
And Get A Free Quote in 24 Hours
Check out some case studies
Start your beverage company today
And Get A Free Quote in 24 Hours