The COVID-19 pandemic has fundamentally changed the way we work, socialise, and shop. Of course, the changes have been forced upon us. As many countries ease 'lock-down' restrictions we might wonder on a personal and business level if things will simply 'get back to normal' – sooner or later.
Here drinks strategy, innovation, and design agency, Root & Branch, discuss some significant trends that will impact consumer attitudes and behaviour around beverages in a post-Covid world.
1. LIVING SUSTAINABLY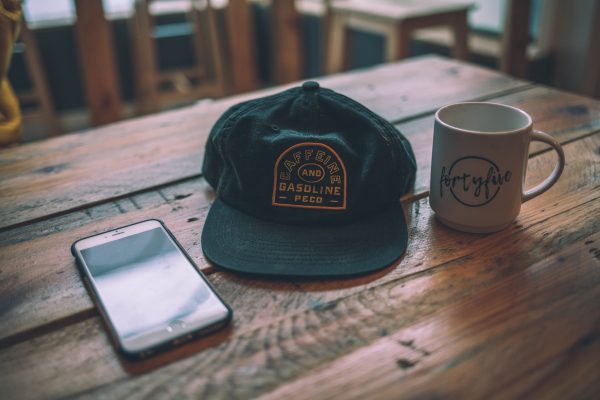 The current crisis has produced a major and much trumpeted, albeit temporary, cut in carbon emissions. Analysts predict the largest ever fall in CO2 output as physical economic activity ceases or moves online across the globe. As we start to think about 'getting-going again', much is being made of the opportunity to 'build back better'. Governments have the power to support the recovery of cleaner industries at the expense of carbon-heavy ones. Consumers broadly buy into the idea that we have ten years to save the planet from the negative effects of climate change. As the environmental lobby regains momentum, and as consumers regain the capacity to listen, it's a safe bet that carbon reduction will increasingly be a hygiene factor for all consumer goods companies.
All beverage brands can respond positively and profitably to the sustainability challenge, and there are many areas of the value chain and brand marketing that can be examined from a carbon perspective.
2. WASTE NOT WANT NOT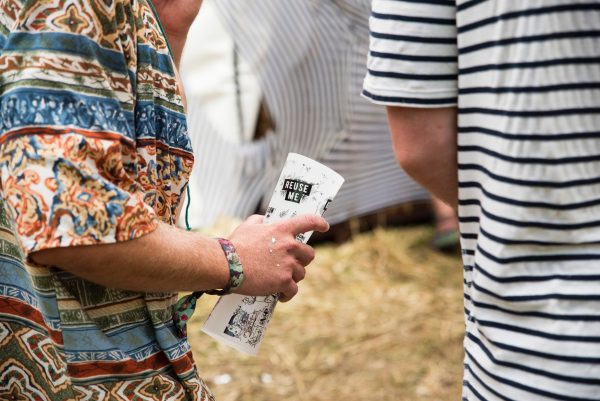 A recently quoted figure garnered quite a bit of press attention: by 2050 the weight of plastic in the ocean will exceed the weight of fish. Whether this is accurate or not, the environmental fallout from single use plastic is utmost in consumers' minds. Beverage brands that mitigate, reduce or eliminate plastic waste resulting from consumption will lead the industry's response, and have opportunities to capitalise on positive sentiment from consumers and policymakers alike.
With speed and agility smaller beverage players can steal a march on the old firm. Ideas around closed-loop recycling and other zero-waste initiatives can and will help the most environmentally savvy brands to cut through meaningfully.
3. HYGIENE INNOVATION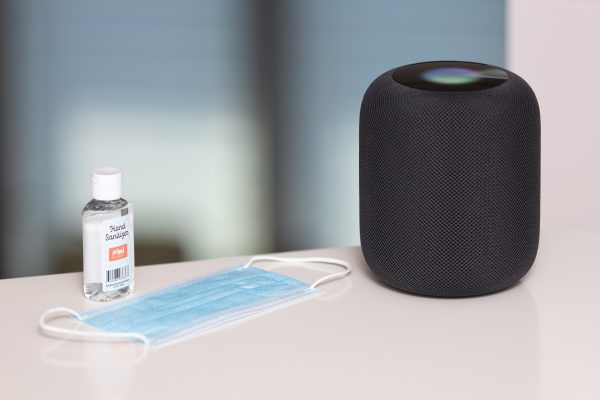 Odds-on, consumers are going to be concerned about cleanliness and sanitation for some time to come. Upstream strategists will be busy wondering to what extent enhanced hygiene should be worked into development pathways. Will we see beverage cans featuring antimicrobial finishes for example? It is hard to predict what might materialise in 12 months' time, but it is certain that FMCG pipelines will respond to the pandemic with hygiene innovation, in one way or another.
Smaller beverage brands might be best placed to keep a watching brief, staying prepared to fast-follow relevant innovations not ring-fenced with proprietary technology.
4. D2C CHANNEL GROWTH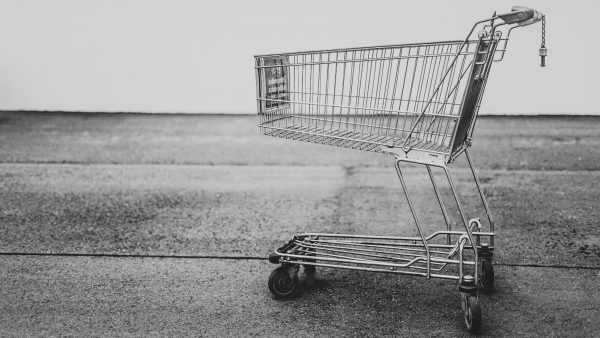 The vast majority of beverages (across all categories) are purchased through physical channels. During lock-down, producers have seen their on-trade routes-to-market shut down, literally overnight. Asahi has responded by launching an on-line, next-day home delivery service for its brands. On the other hand, off-trade sales have boomed. But in the round, mainstream retail is focussed on simplifying supply chains, and keeping shelves stocked with essentials. Familiar national and legacy brands are growing while premium, niche products have been de-prioritised. Traditional listings might be the goal for up and coming brands, but the buyers' attention may well be elsewhere-in the short term at least.
Facing prolonged route to market disruption smaller beverage setups targeting premium consumption opportunities need to double-down on efforts to manifest digital sales channels, while maintaining the focus on finding D2C audiences on-line.
5. ACCELERATING WELLNESS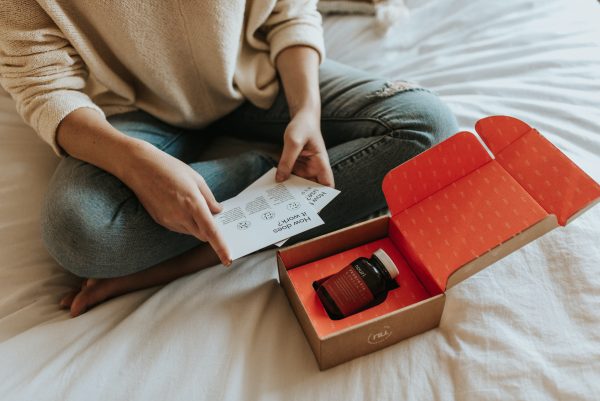 We know from history that shocks tend to accelerate the uptake of previously underlying trends. Changes solidifying over years can gather critical mass quickly. If this is true, then consumer interest in wellbeing will only grow in response to the Pandemic. Themes centred around nature, minimalism, simplicity, spirituality, and conscious consumption will increase in prominence.
In respect to beverages, we think that substantial trends in cleaner drinking and moderation will further crystallise. We also believe that the focus on natural immunity will accelerate. Consumers have long turned to natural remedies and nutraceuticals purported to support physical immunity, and the relevance of these products will be amplified, particularly amongst 'at risk' groups.
For beverage producers there are opportunities to articulate new wellness benefits linked to no and low alcohol propositions (especially in everyday categories like beer and wine). Alternative ideas around state change, supported by CBD and 'adaptogens', will also grow in relevance.
As people increasingly focus on pursuing health and wellness in a home setting (especially with increased home-working) smaller beverage brands can level the field by offering well thought out packages and subscriptions, fulfilled via convenient, flexible home delivery services.
6. HOME ENTERTAINMENT HUB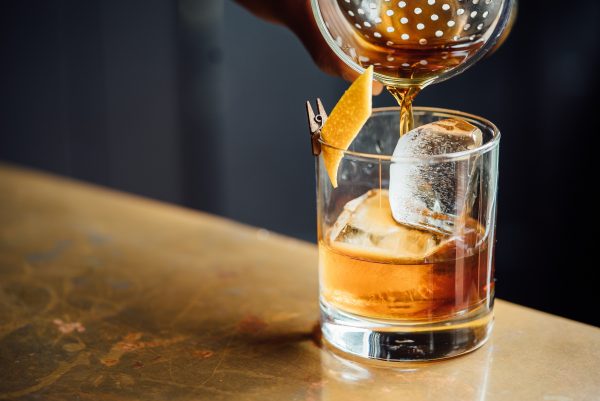 People have been exclusively drinking at home during lockdown. In response many craft breweries have proved themselves able to quickly adapt, switching to responsive on-line delivery services with varied product and packaging mixes-effectively filling in when supermarket shelves were sparse. Support for local craft breweries and beer brands has long been underpinned by significant trends. So, even as things slowly open-up in the on-trade, some groups of consumers will likely continue to focus on more social drinking occasions at home. If that holds true, then craft beer brands and local craft breweries are perfectly placed to cater for these occasions.
Agile beverage setups can offer on-line socially focussed product, packaging and dispense propositions that supermarkets cannot realistically match.
Another factor at play here is the predicted softening of 'premiumisation' in the immediate Post Pandemic era. If trips to fancy cocktail bars are eschewed in favour of casual get-togethers at home, then there are attendant opportunities for brands that can help consumers to recreate the quality and experience of the on-trade. Brands that can offer convenient ways to get 'Bar Quality' cocktail experiences at home will be well placed to flourish.
ABOUT ROOT & BRANCH
Root & Branch is a highly focused beverage strategy, innovation and design consultancy with a track record in launching successful innovations for clients of all shapes and sizes. Based in the UK, the company conducts beverage new product development and brand development projects globally.