This interview was published in BeverageDaily.com "Buying ready-made beverage brands saves SMEs money and time"
Check it out at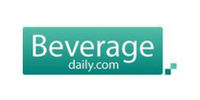 To what extent is this approach novel – beverage concept firms developing ideas for brand-led, finished products, rather than simply working to client specifications?
As a beverage development company each day we are facing different type of clients. Usually our clients are comming with a specific idea and vision where they want to go or what they want to do. However, recently we saw a demand for ready-made beverage concepts. Usually small to medium enterprises starting with the turnover of 5-10 million euros doesn't have enough resources to hire additional project managers, professional team of marketing specialist and experienced production managers. So they start to search for the companies who might offer them these services.
We know from our work experience that usually beverage development projects takes up to 9-12 months. I'm talking about recipe development, marketing development and production management. This is showing that small to medium enterprises are searching for the ways, how to lower the cost of product development by shortening product development cycle.
We decided to cooperate with professional creative agencies with whom we can develop a finished ready-made product and cut NPD from 9-12 months to 1-2 months.
What successes have you had with this approach to date – selling concepts, technical and marketing solutions to SMEs – and how is interest developing?
It started 2 years ago when we decided to develop our own energy shot. We developed NapNock energy shot with ginko and siberian ginseng. We created also marketing strategy, packaging design, brand name, brand design, positioning strategy and website. However, due to the lack of financing we didn't launch this project officially. Just three months ago we decided to sell this concept as a ready-made solution for someone who might be interested to launch this product. So we distributed this offer through our database of industry professionals, wholesalers, retailers and distributors. We've got a lot of attention, what showed us that there is a demand for ready-made solutions. By the way, we managed to sell NapNock energy shot to UK based company.
Because of this success story right now we are developing a portfolio of ready-made solutions for beverage industry.
What advantage is there for SMEs in employing MyDrink Beverages, rather than developing and scoping out concepts, distribution and sales opportunities in house?
Our main argument is that we are always offering our clients to save time and money.
I mentioned you before that average product development takes up to 9-12 months (sometimes longer, sometimes shorter). This solution enables SME to save time as they do not have to develop everything for such a long time. Basically, after the purchase of the concept they can launch a product during next 1-2 months or even faster. It depends whether they want to make any kind of updates (formula or design). They will not have to hire additional staff (marketers, designers, project managers, production managers).They will not spend money for taxes, salaries, phone calls, travelling, health insurance. And main advantage is that brand owner will be enabled to focus on product sales and marketing to the distributors or retailers. This brings the most value to his business.
You talk about saving money, but let's discuss the time factor – how can you cut NPD from 9-12 months to 1-2 months?
First of all, lets talk about the process of formula development. Usually it takes between 2 to 3 months to have finished recipe of the drink. Secondly, contract manufacturing. Usually our clients are outsourcing the production of their products. It takes up to 2 or 3 months to arrange everything and prepare for the bottling. So until now we have at least half a year of the development.
Additionally, it takes 3-4 months to prepare the designs, marketing strategies, positioning strategies and websites. And this happens in case during the process there are no additional problems. People who are working in this industry know that usually there are some kind of problems..
Ready-Made concept solves all of these problems. After the purchase of the product you already have the finished recipe, contract manufacturing solution, pricing and marketing solution. Yes there is a possibility to make changes to the formula or the design. It is just a concept. However, the work is already done and you can start anytime. This is how we enable to save time and money.