Without a doubt, the most popular trends for the beverage and food industry for 2018 relate to being natural. We can see a huge demand of natural, organic, and GMO-free ingredients. One more parameter, which is getting more noticeable, is that the ingredient list is getting shorter and shorter. This is because consumers are requiring transparency and full comprehension. They want to know what they are paying for and what they are putting in their body.
Yerba Mate – an attractive green tea substitute
One of the most popular drinks of all time is the energy drink. Green tea is a natural source of caffeine, which is not an astonishing ingredient anymore, least in the beverage category. Yerba Mate is a great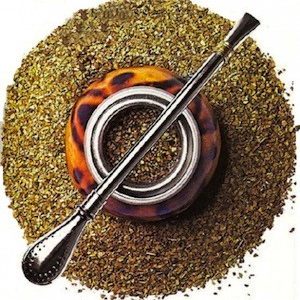 update for green tea. It has a stronger taste, slightly bitter notes, darker colour, and natural caffeine. The bitter notes in Yerba Mate create a picture of a more mature, adult drink, which does not require high sweetness. Yerba Mate could be used as both a main or functional ingredient.
yerba mate
Yerba Mate beverages are most commonly carbonated and are more tied up with the adult drink category than in the iced tea beverage category. A strong taste profile helps create a unique flavour, which depends on the source of Yerba Mate. These herbs can have differently expressed notes, from very bitter to flowery. Yerba Mate is well known for a wide range of benefits, such as energy and focus enhancers, immunity, and mood improvement; it even works as a prevention against infections.
Beverage categories recommended for Yerba Mate: natural energy drink, iced tea, adult drink, nootropic drinks, focus drinks, or alcoholic long drinks.
Turmeric – super strong natural antioxidant
India is a country with very old traditions and extremely interesting taste profiles. One of the most commonly used ingredients is turmeric. This plant has been used for thousands of years and is well known for its great health benefits. It is known to help with digestion problems and weight loss, detoxing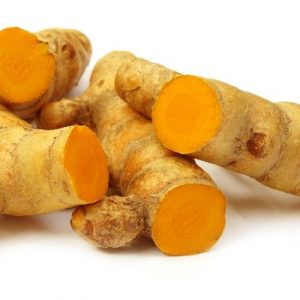 the whole body, treatment of heart disease, and even fighting cancer and depression. This ingredient may sound like a solution for all of our everyday health problems. Turmeric is full of curcumin, which is a strong antioxidant and provides its beautiful yellow colour.
The flavour of turmeric is very common in the kitchen as it is one of the main ingredients in curry spice mix. Because of this, turmeric might be hard to imagine tasting good in a refreshing drink.
Beverage categories recommended for turmeric: green smoothies with HPP technology, liquid meal replacements, detox drinks, or kombucha.
Hibiscus – not only nice to grow in the garden, but also to sip it from the cup
Hibiscus has been extremely well known in African countries for ages. It has been used not only for tea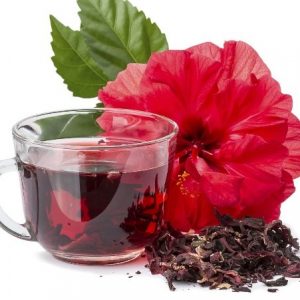 ceremonies, but also for medical purposes and even beauty procedures. These flowers have a strong red-purple colour and a very full mouthfeel in comparison with other teas. An interesting fact is that hibiscus is quite sour, which is why it is known as a sour tea. This tea is a good source of vitamin C. Many people consume this drink in order to manage their blood pressure, improve digestion, or lose weight.
Hibiscus is a nice ingredient for beverages as it not only provides flavour but also gives a very specific sourness and colour. It tastes lovely with pineapple juice or ginger.
Beverage categories recommended for hibiscus: adult drinks, refreshing drinks, functional and beverages with juices.
Always-trendy ginger
Ginger is an ingredient that does not require any explanation as it is well known across the globe, not only because of its taste but also because of its health benefits. It helps fight digestive problems and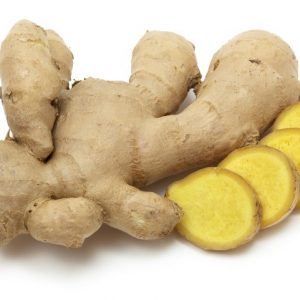 regulates sugar levels. This ingredient has such a wide field of usage that is sometimes feels like trends are following ginger, not vice versa.
Ginger became a trend in the beverage business around 5 years ago. However, ginger is like a never-ending story. New beverage categories continue to adopt ginger as their key ingredient. Ginger beer, iced teas, adult soft drinks, non-alcoholic mocktails, functional drinks, smoothies, etc. It would not be so interesting if the adoption process were easy. The challenge is managing to save ginger's unique spiciness and taste during production. This ingredient goes well with herbal notes, with fruity citrus notes, and even tropical flavours. It is one of the most universal ingredients to use in order to give a sparkle to your drink.
Beverage categories recommended for ginger: adult drinks, spicy and functional beverages, or herbal drinks.
Matcha – a unique type of green tea
Matcha has been rising for the past 3 years. It has earned the reputation of a very healthy ingredient and as a great substitute for tea and even coffee. When loose Matcha was first introduced, consumers were surprised not only with an attractive preparation using a special whisk, but also with a variety of different preparations for tea with milk lovers. Matcha is known as a strong antioxidant and mood enhancer.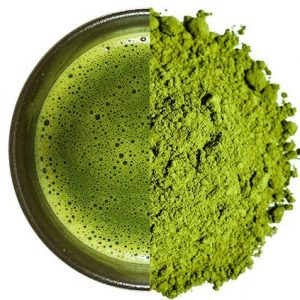 It is said that 1 cup of Matcha substitutes 10 cups of green tea. Matcha tea contains a unique, potent class of antioxidant known as catechins, which are not found in other foods. In particular, the catechin EGCg (epigallocatechin gallate) provides potent cancer-fighting properties. Furthermore, matcha is rich in L-Theanine, a rare amino acid that actually promotes a state of relaxation and well-being by acting upon brain functions. While stress can induce beta waves and lead to an excited, more agitated state, L-Theanine creates alpha waves, which lead to a state of relaxed alertness. As an additional benefit, L-Theanine may help memory, learning, and ability, all the while inhibiting any possible side effects from caffeine, a natural component of green tea. Therefore, a bowl of matcha promotes concentration and clarity of mind without any of the nervous energy found in coffee.
The challenge with matcha in the ready-to-drink beverage industry is that it creates sediments and is extremely sensitive to heat treatment and oxidation processes. Thus, whole liquid turns brownish very quickly due to the natural oxidation processes. Although this ingredient is challenging to work with, how many different flavours you can get using this ingredient is quite surprising. It is also very nice that matcha has a very specific bitterness and does not really pair well with high sugar content products. Less sugar content helps create a trendy and healthy product that also avoids additional sugar taxes.
Beverage categories recommended for matcha: iced tea type products, smoothies, plant based protein drinks, nootropic beverages, or relaxation drinks.
Overall, all these five ingredients are unique in their taste profiles. New and old beverage categories are trying to surprise consumers with unusual solutions using ingredients that do not scare them out of trying the new product. What is great about all these ingredients is that they are well known for their health benefits and there is no need to educate consumers. There is no need to look for new ingredients to astound the world; it is more than enough to find a forgotten one and use it in a most unpredictable way.