For the last two years we were developing drinkpreneur.com platform from the scratch. We interviewed many startups, shared articles that our contributors wrote and organized DrinkPreneur events. The idea of drinkpreneur platform was to create a community of beverage entrepreneurs who share their insights and inspire each other. I am very excited to see that our community is growing on daily basis. For the moment we have more than 1100 members and it's growing very steadily (10 new members per day).
We've reached a point when we understood that we can create additional value for the industry by helping beverage startups to spread the word about their products. Due to this next month we are launching global new beverage product marketplace which is dedicated entirely to beverage industry – DrinkPreneur Launchpad.
What is DrinkPreneur Launchpad?
It's a unique platform where beverage startups will be capable to launch their new products and introduce it to distributors, retailers, traders, agents, investors and even directly to consumers.
Value of DrinkPreneur Launchpad
[list style="circle"]
Global promotion of new startup products;
Exclusive pricing offers for 2-4 weeks during product introduction campaign;
Global delivery of products;
Education about the concept/product/team/goals etc; [/list]
Benefits for a startup to launch their product on DrinkPreneur Launchpad:
[list style="circle"]
DP Lauchpad Audience B2B2C (agents, distributors, traders, retailers, wholesalers, multinational corp., investors, HoReCa channel owners and beverage lovers/fans);
Customers and consumers feedback about the product;
Spread the word about their new product launch;
Get feedback from industry members;
Speed up their product launch internationally; [/list]
Benefits for our drinkpreneur audience:
[list style="circle"]
Feel the pulse of the market regarding new product launches;
Get exclusive pricing offers for new product testing;
Try out those new products by themselves;
Find interesting products for distribution;[/list]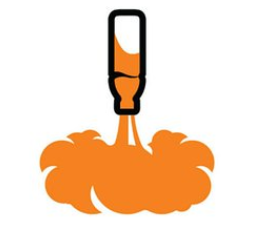 DrinkPreneur Launchpad solves one of the main pain points that beverage startups are facing.. Slow and unsuccessful new product introduction campaigns.
Do you want to be notified when we will launch DrinkPreneur Launchpad?