The beverage industry is expanding, with many reports predicting onward and upward growth. Today's global beverage market consists of traditional beverages as well as new and emerging beverage categories, providing more growth opportunities within the industry as a whole.
Traditional categories such as coffee and soft drinks are growing steadily with a five to six percent increase in their compound annual growth rate, while new categories such as beauty beverages are predicted to grow at a compound annual growth rate of 10.5 percent.
Another ever-growing category, protein beverages, is expected to reach a value of $43.4 billion by 2024. Energy drinks alone are expected to grow to $84.8 billion by 2025.
According to the research, all signs point to an international industry full of steady growth in traditional beverages, highlighted by explosive growth and opportunity in the new and emerging categories. It is an exciting time to be a part of an innovative industry primed for prosperity!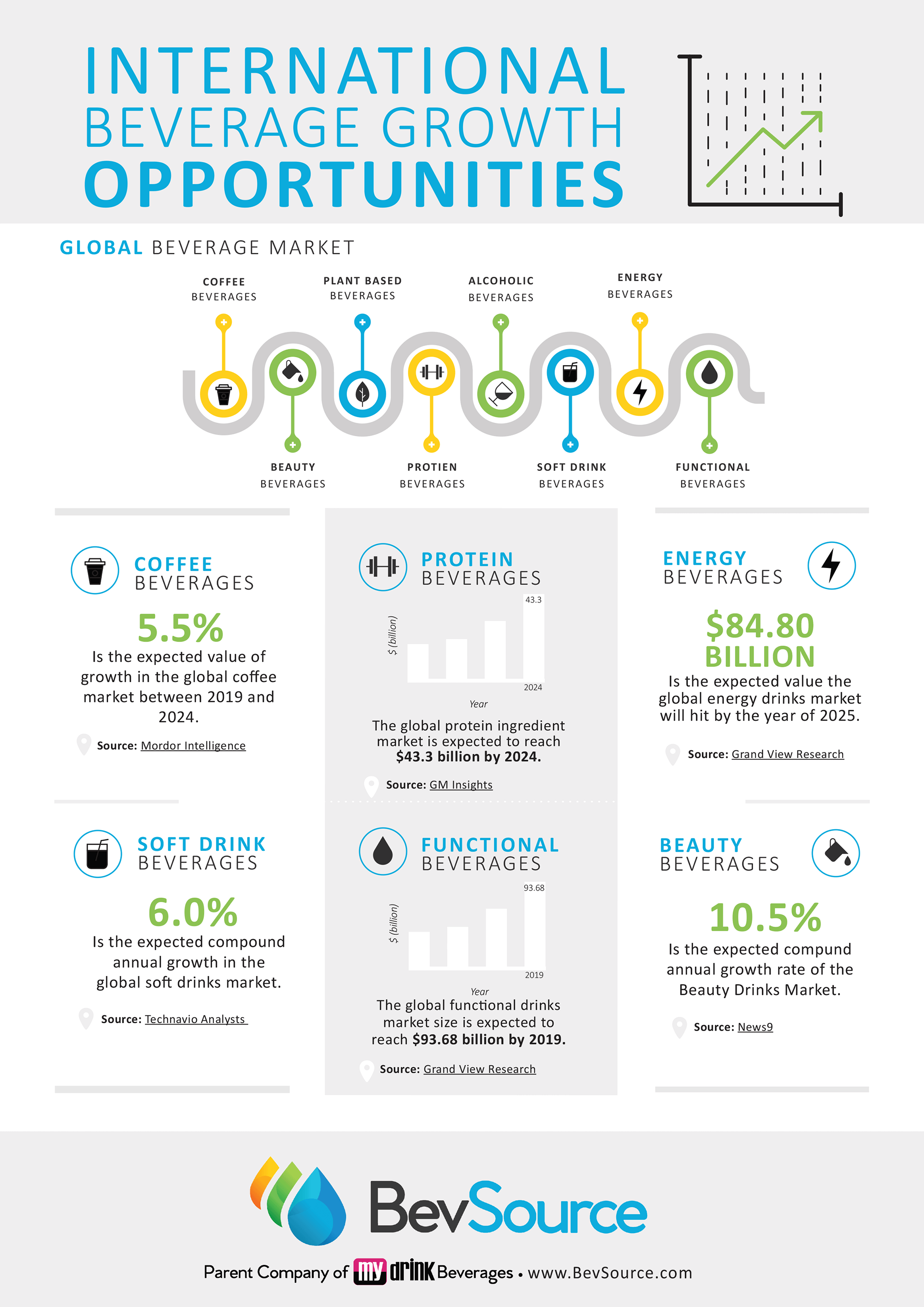 Sources:
[1] Mordor Intelligence
[2] GM Insights
[3] Grand View Research
[4] Technavio Analysis
[5] Grand View Research