Amidst the chaos and uncertainty of the past year, beverage companies are responding to shifting customer demands while monitoring changes that impact how they develop, produce, and market their products. These activities are not new, but the depth of information and pace of innovation are pushing the industry to another level. The name of the game is no longer who can come up with the best idea to meet customer demand, but rather who can create products that customers don't even know they want yet.
As we move into the busiest season for beverages, there is a lot to learn from new and growing categories, the trends they're riding on, and the products and companies springing up within them.
Relaxation Beverages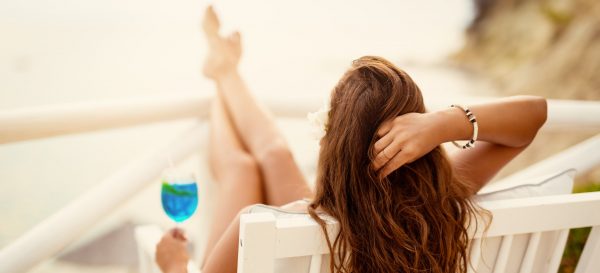 The Trend
The impacts of COVID-19 and the related stressors of the past year are still being studied, but people are already reporting higher levels of stress that may be negatively affecting their mental and physical health. Gallup reported that 2020 was officially the most stressful year in recent history, with 40 percent of adults saying they experienced a lot of stress the previous day, up five percentage points from 2019. According to a study conducted by Brightfield Group's Evergi Platform in late 2020, 81 percent of consumers report that reducing stress is a priority, and 50 percent of consumers fall into the "relaxation" need state.
The Products
Beverage companies are responding with an arsenal of ingredients and formulas designed to deliver different types and levels of relaxation to stressed consumers. Some prominent examples of relaxation beverages include:
The Potential
The concept of relaxation beverages fits Brightfield Group's description of "need state-centric" products that brands are creating to fill specific consumer needs. The relaxation category meets an increasingly prevalent need in a new, accessible way. As consumers look outside the alcohol category for products to alter their state of mind, non-alcoholic relaxation beverages provide an appealing alternative. Brands will continue to use awareness and research around functional ingredients like magnesium, CBD, and adaptogens to propel innovation and further penetrate the market.
Companies are also digging deeper to understand consumers' specific relaxation needs better. A study conducted for Recess by Brightfield Group's Evergi platform revealed that Millennials are 33 percent more likely than any other generation to seek relaxation. The company is using the insights like this to expand its product line to include beverages in different formats with magnesium to meet specific usage occasions. Other brands are destined to follow suit.
The topic of stress and its effects is likely to remain in the spotlight for quite some time. Gallup recently launched the World Stress Index, a landmark study representing 95 percent of the world's adult population that seeks to provide research on stress at the global level. As our understanding of stress and stress-fighting ingredients grows, the field of opportunities in the relaxation category will expand.
Another set of summer beverages springing to life in the aftermath of the pandemic are immunity beverages.
Immunity Beverages

The Trend
The ongoing COVID-19 pandemic is pushing immunity to center stage. Consumers of all ages are embracing a wider array of options for reducing their chance of illness. Brightfield Group's Evergi Study on wellness trends revealed that 29 percent of consumers look for immune-boosting claims when purchasing products.
The Products
Consumers can find immunity-focused formulations in everything from smoothies and teas to shots. Some popular ingredients in this space include:
Vitamin C,

Turmeric,

Elderberry,

Vitamin D,

Zinc,

And more
As the list of ingredients claiming to enhance immunity grows, immunity seekers are demonstrating a willingness to open their minds and try different formats and formulas. Some products positioned to take advantage of the curiosity are:
The Potential
After experiencing the impacts of a global pandemic, consumers will likely continue to seek immunity-boosting beverages well into the future. According to a report by the Business Research Company, the global immunity-boosting food products market is expected to reach $24.02 billion in 2023.
There are hurdles to overcome as beverages work to build more awareness about the benefits of boosting immunity and the ingredients available to deliver enhanced immunity affordably. Companies in the space will also need creativity to leverage high-cost raw materials while keeping price points accessible to a broad audience. Beverages will need to be prepared for inevitable scrutiny on immune-boosting claims.
Even with the challenges, immunity-focused beverages stand to see a steady stream of opportunities. The groundwork for growth is being laid every day as consumers gain knowledge and develop a sense of urgency around living healthier lifestyles.
A third category to watch this summer is less directly related to the pandemic but thriving nonetheless: That category is hard seltzers.
Hard Seltzers

The Trend
While it seems the seltzer trend should have peaked by now, many indicators point to a longer runway for the widespread phenomenon that is hard seltzer. At this point, many beverage companies in the U.S. have either acquired a hard seltzer brand or introduced their own.
The global hard seltzer market was valued at $4.4 billion in 2019 and is expected to grow at a compound annual growth rate of 16.2% from 2020 to 2027. As hard seltzers proliferate and diversify, they may be in a position to steal more market share from other categories, especially the craft and premium segments.
The Products
Hard seltzers are experimenting with positioning and cross-pollinating with broader trends outside the alcohol category to bring new products to the market. Some of the new concepts taking a creative approach to seltzer include:
Sol Duc Hard Seltzer

– combines sparkling water, vodka, and natural fruit flavors

Vizzy Hard Seltzer

– hard seltzer with antioxidant vitamin C

Mike's Hard Lemonade Seltzer

– pairs lemonade with the attributes of hard seltzer

White Claw Hard Seltzer Iced Tea

– brings together hard seltzer with flavors and caffeine of iced tea.
The Potential
Hard seltzers will continue to be a canvas for integrating and cross-breeding trends. As consumers look for healthier ways to enjoy themselves, hard seltzers deliver an alcohol content similar to beer with fewer calories, carbs, and sugars than beer, wine, and cocktails. More variety, creativity, and customization in the seltzer market will entice consumers to continue to show up to see what seltzer will deliver next.
It's fun to watch the excitement of the summer beverage season play out, but it's even more exhilarating to be a part of it.
The most successful concepts are coming from companies who:
Understand what consumers are buying and the underlying trends driving their search, purchase, and satisfaction,

Study the latest ingredients and technologies available for beverage development, and

Efficiently combine customer insights and product development knowledge to move the best ideas forward – fast!
---
Are you ready to get in on the action? Our team of beverage experts is here to help make your beverage dreams a reality. Reach out today!