Researching investment opportunities for a tech business is quite easy. There are plenty of databases and other specialized sources for that matter. When it comes to beverage business, however, seeking investment or mentorship gets more complicated, not only because there are significantly fewer investors, but also because it's a lot more challenging to find them without a dedicated source of beverage-industry-specific investor information.
The report consists of 32 detailed profiles of top USA-based beverage industry investors. Moreover, we added 3 bonus chapters based on the survey of some of the most important investors and accelerators in the USA.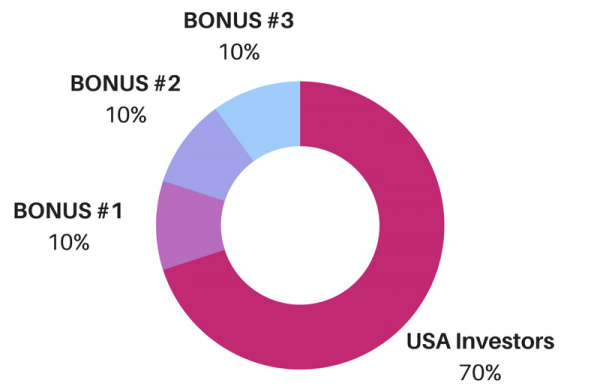 GET:
32 profiles of top USA-based investors and accelerators interested in the beverage business. Profiles include key details about each organization (geographical preferences, stage of business they are interested in, funds available, equity taken, etc.), the most important criteria they consider when making investment decisions, as well as the names of some of the products they have already invested in.
BONUS #1: A summary of key trends that are to shape the future of the beverage business, as specified by some of the most important investors and accelerators in USA.
BONUS #2: Elaboration of the most common criteria considered when making investment decisions.
BONUS #3: A cheat sheet for an outstanding pitch presentation.
The goal of this report is to provide beverage startups and growing businesses with a summarized overview of USA-based investment funds and firms and private angel investors and accelerators that they could contact in order to move their businesses forward.
There is a much better chance to raise investment when one approaches those who are already interested in the field. In addition, the experience of running or supporting a FMCG—or food and beverage business in particular— usually leads to a valuable network of contacts as well as certain market knowledge, which, in addition to the funding, is a great advantage.
Table of contents
Introduction 6
The Future of Beverage Business 7
Most Important Criteria Considered When Making Investment Decisions 9
Key to a Good Pitch Presentation 12
Business Accelerators, Investment Funds, Firms & Private Angel Investors 15

INVESTOR 16
INVESTOR 17
INVESTOR 18
INVESTOR 19
INVESTOR 20
INVESTOR 21
INVESTOR 22
INVESTOR 23

Other Business Accelerators, Incubators and Investment Funds to Consider 24

INVESTOR 24
INVESTOR 25
INVESTOR 26
INVESTOR 27
INVESTOR 28
INVESTOR 29
INVESTOR 30
INVESTOR 31
INVESTOR 32
INVESTOR 33
INVESTOR 34
INVESTOR 35
INVESTOR 36
INVESTOR 37
INVESTOR 38
INVESTOR 39
INVESTOR 40
INVESTOR 41
INVESTOR 42
INVESTOR 43
INVESTOR 44
INVESTOR 45
INVESTOR 46
INVESTOR 47

7 Other Options to Consider 48
---